After spending many years managing the facilities for over 200 retail locations, I made the decision that corporate America was not where I wanted to spend the rest of my life.
The following phase of employment led me to the exterior care-taking of a 26-acre facility in Columbus where I was in charge of all aspects of required outdoor projects – from mowing and landscaping to staining furniture, and a whole host of things in between.
Years later, the company downsized and many positions were eliminated. Taking things in stride, I decided the time was finally right to start thinking about running my own company.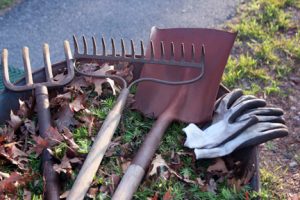 My lifelong enjoyment of the outdoors, coupled with a strong ethical background and the attitude and desire to work hard brought TScapes to life. In addition to my own skills acquired over 15 years of working in the industry, I've had the privilege of working with five master gardeners and a host of highly-skilled landscapers.
Having spent most of my life in Central Ohio, I am an honest family man who believes that all things are worth doing with honor and integrity. This business is my passion, and I hope it will always show in the way I conduct business with my clients, and the outcome of our partnerships.